You're Not Alone
Guiding your journey from a place of anxiety, depression, anger, or trauma, to a position of peace, restoration, and healing.
Get Help
Professional Psychotherapist, Marta Hatter, will equip you with tools to reduce the effects of trauma, and to work through depression, anger, and grief to experience healing and peace. Those struggling in a relationship can also learn how to resolve conflict using principles of mutual respect and loving communication.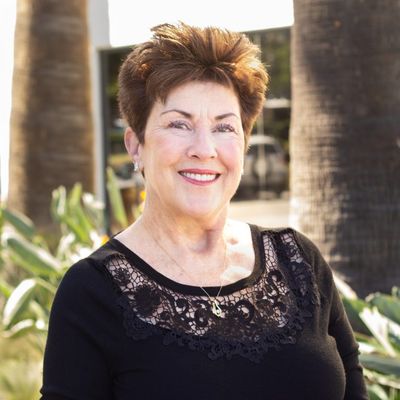 Meet Marta
Marta has a heart for helping others and has over 27 years of professional experience, serving clients since 1991. As a Licensed Clinical Social Worker (LCSW #17540) Marta's credential required a Master's degree in Social Work, including 3,200 post-graduate hours of supervised clinical work, two State of California licensing exams, and ongoing compliance with continuing education requirements. Coupled with her LCSW experience, Marta is a certified EMDR therapist, treating victims of trauma that include physical abuse, sexual abuse, traumatic injuries, and post-traumatic stress disorder.
"I have been working with Marta for more than 2 years, and I have grown as a result of such relationship. Marta has become a first sought counselor in many significant areas of my life. I find her receptive, gracious and resourceful regardless what issue I discuss with her. She has been a major catalyst of growth in my life."
- Debbie Campbell
"After just a few sessions, we were given the tools such as asking questions; taking turns talking, and setting aside time to resolve conflict. Since then, we have found a deeper level of understanding for one another and more effective and respectful communication."
- Bill & Cindy Osterman
"My anxiety grew out of control and I believed fears about myself were true.. I sought help from Marta and she recommended EMDR. Using a scientific approach, she was able to bring out my underlying problem and help me move on. After one session of EMDR, I was cured and life feels good again."
- James Petersen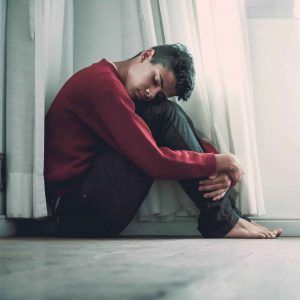 Trauma Treatment
Trauma is one of the most avoided, ignored, denied, misunderstood, and untreated causes of human suffering. But I have good news - trauma counseling can offer significant relief. You no longer need to relive the images, sounds, and feelings when a traumatic event is brought to mind. I specialize in Eye Movement Desensitization and Reprocessing (EMDR), Post-Traumatic Stress Disorder (PTSD), and Trauma Counseling.
Get Started
Call to schedule a free phone consultation: 949-697-4332
*If you think you may hurt yourself or attempt suicide, call 911 or the National Suicide Prevention Lifeline at 1-800-273-TALK (1-800-273-8255) immediately.
Start The Journey To Healing With A Mental Health Therapist
Reaching out for assistance to overcome trauma, anxiety, depression, relationship challenges, and grief is the most effective way to start the healing and recovery process. Working with Marta Hatter, a licensed Mental Health Therapist, is an effective, confidential, and therapeutic way to overcome issues that prevent you from enjoying your life.
As a professional counselor and psychotherapist, Marta works with clients in and around Irvine, CA, to develop the best and most effective individualized strategies for treatment. She specializes individual counseling and marital counseling for couples, working on goals that help her clients achieve healing, empowerment, and confidence in moving forward in their lives.
Trauma Recovery
Emotional and mental trauma is a hidden issue for many. Trauma can occur from a single event, or it can occur over time with repeated events.
Those dealing with trauma often find specific noises, sounds, events, and even words and phrases can trigger flashbacks, anxiety and create significant stress and distress. While talk therapy can be helpful, other treatment options may be a better choice.
Marta Hatter is an EMDR Certified Therapist. EMDR or Eye Movement Desensitization and Reprocessing is a proven treatment method to reduce and eliminate the flashbacks and impact of trauma. In her role as your individual counselor, you will work together to create a holistic treatment plan for healing and trauma recovery.
Relationship Counselor And Relational Psychotherapist
Relationships are difficult and require work to create harmony and balance between the two individuals. As an experienced and trusted marriage counselor, Marta works with couples throughout Irvine, CA, to identify areas of conflict or discord in the relationship and to create effective strategies and communication skills to overcome those issues.
In her role as a relationship counselor, Marta works with couples before the marriage. Premarital counselling is an excellent opportunity to address and discuss challenging issues the couple may be experiencing prior to the marriage. This early intervention builds a strong foundation of trust and confidence in the relationship moving forward.
FAQ
What to expect when you go to couples counseling?
Couples counseling focuses on your goals in improving communication, conflict resolution, and intimacy as a couple. It is a safe, confidential and judgment-free space to explore issues and create solutions together.
When is the right time to seek counselling?
The best time to seek counselling is when you want to change some aspect of your emotional and mental health and are not able to do so on your own. Working with a counselor before becoming frustrated and overwhelmed reduces the distress you experience when something is no longer working for you in your life.
Live Your Best Life
Call Marta To Get Started:
949-697-4332
Free initial phone consultation
Counseling for individuals, couples, and families, specializing in Eye Movement Desensitization and Reprocessing (EMDR).
Contact Marta with your questions